Follow These 5 Steps for a Great Photoshoot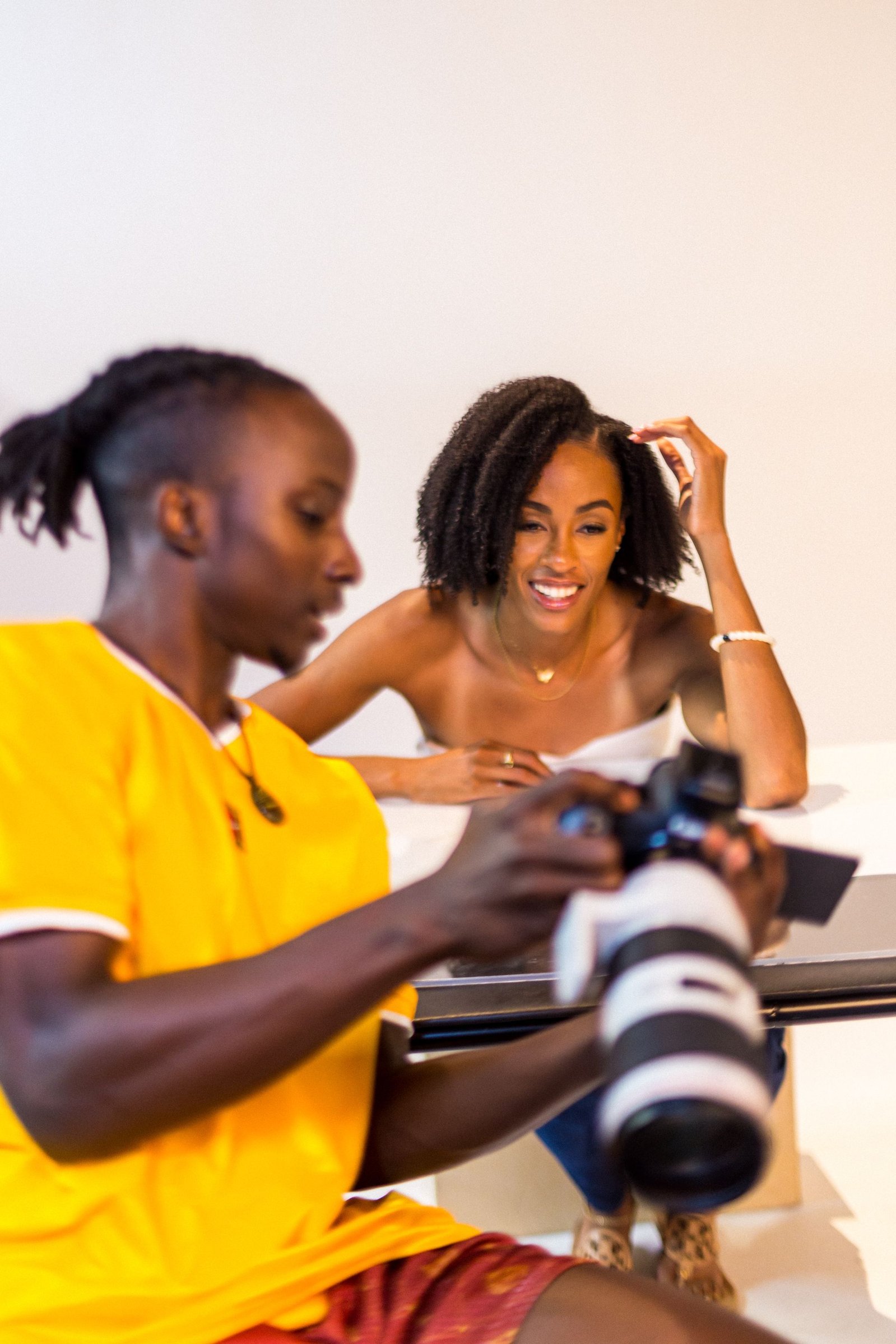 Whether you're working with me or another photographer, it's important that you prepare for your shoot ahead of time in order to create the best results. Here are 5 simple points of advice to consider ahead of your next photoshoot.
1. Gather inspiration early, and send it to your photographer
Pinterest, magazines, and other media formats are great ways to gather inspiration for your next photoshoot. Take screenshots or create a moodboard of what inspires you.
Are there any photos you'd like to refer to? Any colors you want to implement? Sending this information to your photographer ahead of your shoot will help everything flow smoothly, and help create dynamic, unique results.
2. Let your photographer know what you plan to wear
Also referred to as an outfit, a look is the combination of your clothes and makeup setup. Be sure to let your photographer know what colors you plan to wear, and don't be afraid to ask for guidance on what's appropriate. Also give yourself plenty of time to plan your outfits. Trust me. You'll need more time than you think you'll need. If possible, also consider sending a preview of the outfits you plan to wear to your photographer. This will allow them to prepare ahead of time for your shoot and create the best results.
3. Gather props early
If you want to use any props, be sure to gather them well in advance of your shoot. Make sure to let your photographer know the props you plan to bring so that they can incorporate it into the set.
Pro tip: Arrive to your shoot early for extra time to get your props set up, otherwise you may be cutting into your shoot time.
4. Arrive make-up ready, if possible
Makeup time is not included in most photoshoot sessions. This means that your session will not be extended for additional makeup time. Try to arrive makeup ready for your first look. If you are planning multiple looks where makeup will need to be adjusted, you will be able to do so while changing outfits.
5. After the shoot, make your image selections as soon as possible
Many photographers will create a gallery for you to view photos from your shoot, and select the specific images you want for final edits and retouches. It's important that you review this gallery and make your selections as soon as you can after the shoot is complete. Otherwise, delivery of your final images will be delayed as your photographer waits for your clearance to move forward. Keep in mind that turnaround times are directly dependent on when your image selections are made.
If you are shooting with me, your images will be uploaded to a gallery and sent to you within 48 hours after the end of your shoot. And if you purchased a full image release (or it is included in your package), you'll be able to download all images from this gallery. Final retouched images will be returned to you within 10 days of your selections being made. And if you decide you want to purchase additional images, you'll be able to access your gallery for up to 30 days after the shoot to do so.
That's it! Follow these simple steps and your next photoshoot is guaranteed to be a success.